The Grey Roost
Meet Lisa
I am a military wife and mother. I married my hero, who has 3 kids and 2 grandkids. I was in the beauty business for 20 years, as a Manicurist & Make Up Artist.
I have been blessed to live with almost every species of parrot over my past 32 years in bird keeping. I have lived with African Greys since 1991. Birds have always been, and always will be, my number one focus in life.
I founded the Sussex County Exotic Bird Club in NJ, which at one point had 75 active members from NJ, NY and PA. I served as elected President for 9 years, along with other duties within the club including Adoptions, Lost and Found, Events Coordinator, Newsletter Editor, and the Out Reach / Educational Programs for different communities and school systems.
I am a co-founder of Bird Clubs of NJ, which was formed to give bird owners a united voice in NJ. There were 5 sister clubs, with a membership hovering near 1000. BC of NJ and the SCEBC, were active members of the AFA and Bird Clubs of America.
I am the Vice President and on the board of Directors for Parrots at Play Calendar program. The Parrots At Play Calendar Program is a charitable, volunteer, 501 (c) 3 corporation formed in May 2003 for purposes of fund raising to support non-profit avian organizations helping birds, and is utilized by many avian organizations across the United States, Canada, and the United Kingdom. There are many non-profit avian organizations that are working hard to help birds; whether through education, rescue and adoption services, or conservation. Our annual calendar is dedicated to these special pet birds, and to the compassionate humans that give the time, effort and resources to help "rescue" them and provide these wonderful creatures a better future.
I also volunteer for The Alex Foundation and I assist Dr. Pepperberg with her NJ appearances.
I am a Volunteer for the "Look Good/Feel Better" Program with the American Cancer Society. The Program helps women battling Cancer learn to care for their changing bodies with the help of Cosmetologists and Make Up Artists to learn the tricks of our trade.
I currently share my home with several Greys, a Caique, and an Amazon. Most of my children being special abled or re-homed. I am a firm believer in giving a bird a second chance at life if ever given that wonderful chance to make a difference.
My most satisfaction comes from fundraising and continuing education for bird owners. I want to be out there, HANDS ON, and make a difference. Education is the Key to ensure the future existence of the avian world, in the wild and in our homes.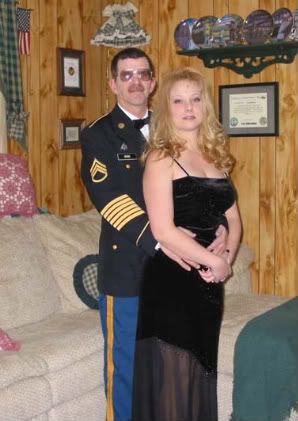 George and Lisa

The 2003 Alex Foundation Booth At the Pet Expo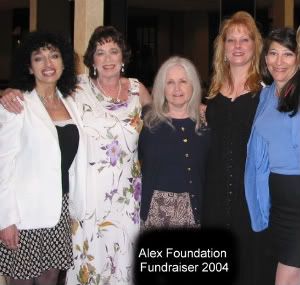 The 2004 Alex Foundation Fundraiser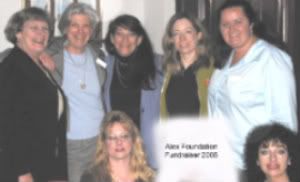 The 2005 Alex Foundation Fundraiser
Liz Wilson, Maggie Wright, Dr Irene Pepperberg, Dr Laura Wade, Dr Cyndi Brown,
Lisa Bono and Rose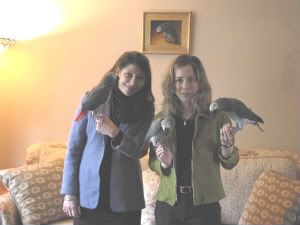 Dr Laura Wade ABVP and Dr Irene Pepperberg with Sydney Bell, Emma Lynn & Stirling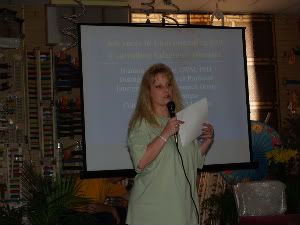 A Cause for a Cure Fundraiser 2006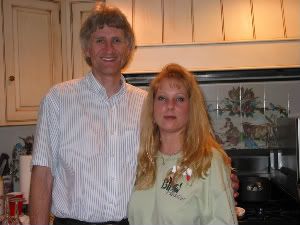 Lisa With Dr Branson Ritchie at the After Party